Puppy Pastry Novelty Products were designed for our "Special Friends" in mind.
Keep checking back, as we are adding to our product line.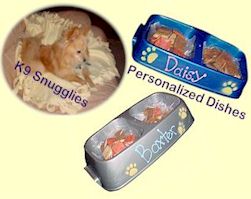 Contact Information:
Puppie Pastries
303-366-7236
621 Elkhart St.
Aurora, CO 80011 e-mail: kjgannon@yahoo.com
People whose dogs have allergies, sensitive stomachs or other medical problems should always consult their veterinarians before giving their dog any new food.
The Link Exchange Directory - Your ultimate resource for link exchange!
LinkPartners.com
The Easy Way to Find Link Swap Partners